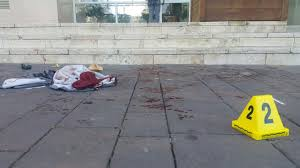 Charlotte NC September 12 2019
An uptick in stabbings is occurring across the country and this is being reflected in the number of security officers being stabbed while on duty.
Six security workers were stabbed during forty-eight hours over this past weekend and thirty-one have been stabbed in just thirty days!
Of those stabbed during the weekend, 3 were at nightclubs, 1 was at a hospital, 1 was a parking garage and 1 was at a hotel.
Statistically, our records indicate that less than one hundred security officers have been stabbed annually during the past ten years and that between two and ten of those have been fatal.
Police also have reported an uptick in bladed instrument assaults but have not identified any reason for this increase.