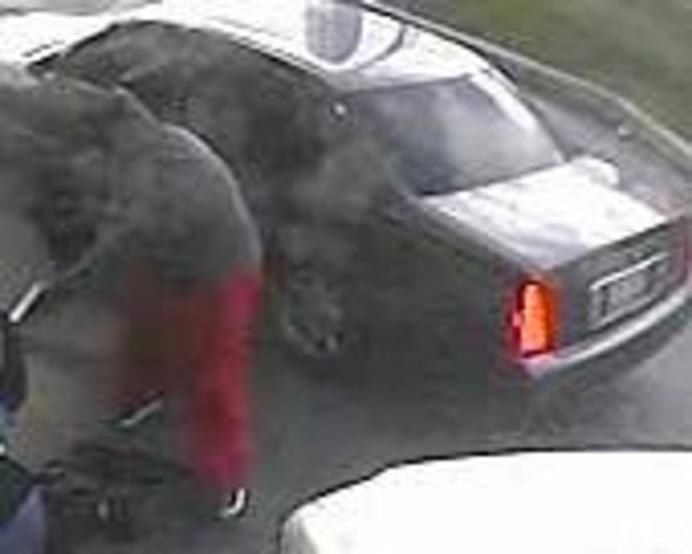 HAMMOND IN June 30 2018  — A Chicago man was charged Thursday with stealing more than $600,000 in the April 28 armored truck heist that one person close to the investigation previously described as the "biggest robbery that the city (of Hammond) has ever seen."
Investigators this week allegedly found handwritten plans diagramming the Brink's truck robbery in Akeem Jackson's apartment in Chicago, court records state.
Jackson, 29, was arrested Thursday and faces one charge of Hobbs Act robbery. He is one of three people allegedly involved in the heist, carried out in the parking lot of Chase Bank, 4204 Calumet Ave., in Hammond, two months ago.
Only Jackson has been arrested in the case so far.
During the April 28 robbery, Jackson removed a key from the Brink's truck driver and gained access to the armored car, court records state. He didn't ask him for the key, but instead took it from him and easily gained access to the truck.
Jackson was "searching it in a manner which led investigators to believe he had extensive knowledge of the inside of the truck," the complaint states.
Jackson was employed as a Brink's truck driver until he was fired in 2016 for failing to show up to work, investigators said in the complaint.
The Brink's truck driver told police he heard one of the robbers fire a single shot before fleeing in a getaway vehicle, a 2002 brown Cadillac.
Hammond police found a vehicle matching that description ablaze in a field on State Line Road near 136th Avenue, but the robbers had abandoned the car and fled, records state.
Surveillance footage from Chase Bank has been instrumental in the investigation, authorities have said.
A review of surveillance footage revealed that a Cadillac bearing the Illinois license plate S372316 passed a camera located at Indianapolis Boulevard and State Line Road coming into the city of Hammond at 5:55 a.m. that morning.
High-quality cameras captured the same vehicle parked and conducting surveillance on Chase Bank from the nearby Econo Lodge hotel parking lot that overlooks the route driven by the Brink's truck to the bank.
That same Cadillac was located March 6 at 3620 S. Rhodes Ave. in Chicago, court records show, leading investigators to Jackson's apartment.
On May 21, police were tipped off that Jackson and a woman were involved in the robbery, had been seen with large amounts of money and recently vacationed in Florida, court records state.
During a search of Jackson's place, detectives found between $5,000 and $6,000, along with two hand-drawn plans diagramming the April 28 robbery.
The drawings were labeled with "ATM" and "truck," and even listed the names or nicknames of other robbers, and how much each participant would receive from split earnings.
"One of the plans was located in Jackson's room and the other was located in the living room of the residence," the complaint states.
When interviewed, Jackson allegedly admitted to the robbery, but then backtracked and said he lied. He then reversed course again and said he did take part in the robbery and was able to confirm details that investigators never released to the public.
Online court records show Jackson has a detention hearing set for 12:30 p.m. Friday before Magistrate Judge Andrew P. Rodovich.
He is in custody with the U.S. Marshals Service.
FBI at one point was offering up to $20,000 for information leading to an arrest.
This case was investigated by the FBI Gang Response Investigative Team and the Hammond Police Department.
"Prosecuting violence crime is a top priority for the U.S. Attorney's Office. If convicted, Mr. Jackson will face severe consequences," U.S. Attorney Thomas Kirsch said in a release. "Shortly, I will hire additional assistant U.S. attorneys to focus on and increase violent crime prosecutions such as this one. I commend the FBI and Hammond Police Department for their work investigating this brazen robbery."
nwtimes.com