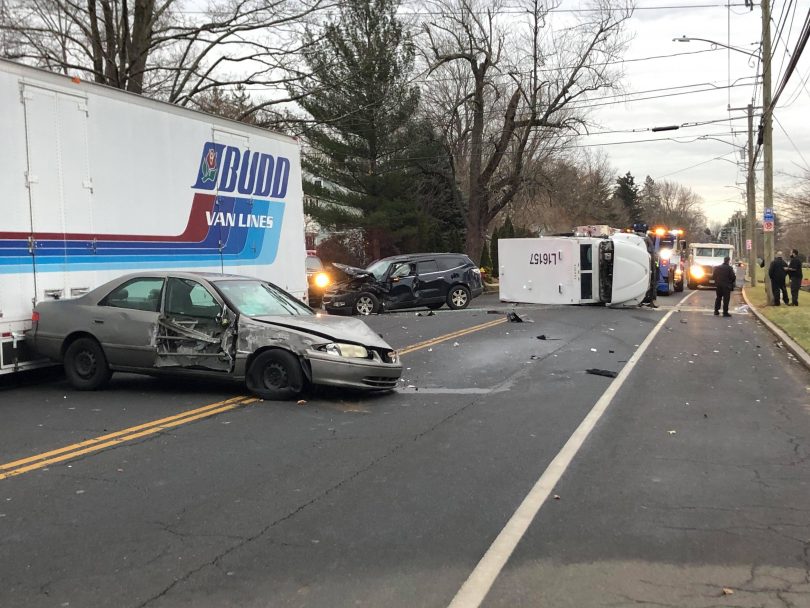 WEST HARTFORD CT December 29 2019 An armored car crash in West Hartford closed a section of South Main Street Friday.
According to police, officers were called to the scene of the crash around 3 p.m. in the area of 262 South Main Street after a Toyota Camry crashed into a tractor trailer truck.
Police then said the driver of an armored truck had to take evasive action, but ended up rolling the vehicle while trying to avoid the Camry, which careened into the way.
The armored car then struck a Chevy Traverse SUV.
Police said several occupants in all vehicle were transported to area hospitals for treatment.
All of the vehicles involved in the crash were towed from the scene except for the tractor trailer. The road was closed for about 2 hours as police investigated.
Police issued a traffic citation to the operator of the Camry, Sarah Gorczynski, 24, for operating with a suspended license, operating an unlicensed vehicle and failure to drive right.
wsfb