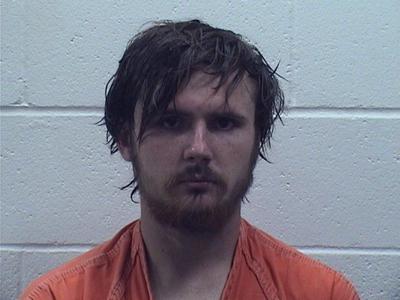 Ada OK April 29 2020


An East Central University student is being held in the Pontotoc County Justice Center in lieu of a $100,000 bond on a charge of first degree rape by force or fear.
Pontotoc County Sheriff's Office records indicate ECU Campus Police arrested Gabriel Elyjah Segress, 20, of Weatherford on Friday and booked him into the county jail around 4:03 a.m.
ECU Campus Police said they were notified by Central Dispatch around 12:42 a.m. Friday that an ECU student called to report a sexual assault on campus. Campus police report the victim told them they were in a dorm room in Pesagi Residence Hall around 10 p.m. Thursday, watching movies with Segress and others when they began drinking alcoholic beverages Segress provided. After several drinks, the victim told campus police Segress "became very sexual in nature" and "forcibly had sex with (the victim)."
Campus police report the victim told them during the assault they told Segress they needed to use the restroom and, while in the restroom away from Segress, the victim called "(an) ex" for a ride home. Campus police report the victim then called Central Dispatch to report the assault.
After speaking with campus police, the victim and a close friend were escorted to Mercy Hospital Ada to undergo a sexual assault examination.
Records indicate ECU Campus Police Chief Bert Miller interviewed Segress in the dorm room at Pesagi Hall around 2:35 a.m. Friday. According to campus police reports detailing that interview, Miller found "enough probable cause had been gathered to support the victim's claim of sexual assault" and arrested Segress.
Segress appeared Friday in Pontotoc County District Court, where he was charged with the single felony count. Affidavits and additional records on file with the court clerk's office were not immediately available Monday, due to measures in place to prevent the spread of the novel coronavirus (COVID-19).
Segress is next scheduled to appear in Pontotoc County District Court at 2 p.m. May 20.