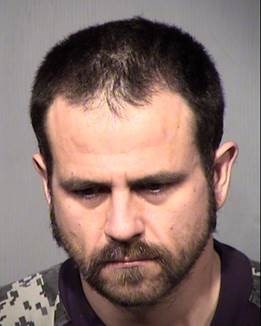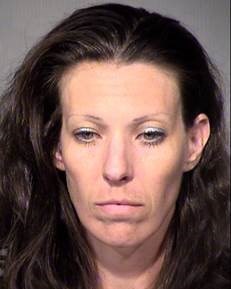 PHOENIX AZ May 16 2018
Usually each Monday, you'd find Marisa Claire at Esperanza Elementary School helping students cross the street, but this Monday, she's locked up, charged with several sex crimes against a 7-year-old girl, according to court documents.
"It's horrifying. I hope they got fired. You can't trust anybody," said parent Diane Pirman.
Pirman has an 11-year-old granddaughter in the fifth grade at the elementary school and said this situation is sad for every single student at that school.
"We always teach them don't trust any stranger, but they think the crossing guard is a school employee so they have false trust," said Pirman.
The court documents indicate Claire sexually molested the little girl with a man named Matthew Dunlap, twice a week for a year between 2016 and 2017.
Dunlap reportedly confessed to a detective during the interview, and even allegedly admitted to recording at least two of the assaults.
Now parents and guardians of students at Esperanza Elementary are left with the tough decision of whether to tell their kids what happened and if they do, how to even bring it up.
 "How do you have a conversation with an 11-year-old about that? You have to. You just have to say this happened at your school. I mean this, is close to home," said Pirman.
And a letter was sent out to parents by the school Monday about the incident. The school said Claire only worked at the elementary school for a month and has since been taken off campus. They also noted she did pass all required background checks during the hiring process.
The letter can be read below.
Dear Esperanza Parent/Guardian,
There is some information that we feel is important to share with you as we work together to
ensure a safe and secure school community.
Esperanza School administrators became aware that police are investigating a cross-walk guard
and monitor who has worked at the school since April. This staff member is not currently
working on campus. She was arrested for an alleged crime involving a minor. It is important to
point out that the alleged crime did not occur on our campus.
DVUSD Human Resources is following all legal procedures during this investigation. This staff
member passed all of the required background checks during the hiring process.We do not have
any additional information at this time.
The safety of our students remains a top priority for Esperanza Elementary and the Deer Valley
Unified School District.
Sincerely,
Melissa Sepuka
Principal