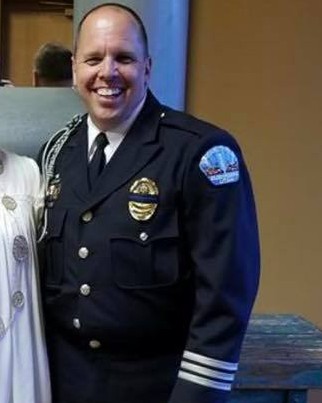 Assistant Chief of Police Dennis Vincent
Brigham City Police Department, Utah
End of Watch Friday, October 26, 2018
Bio
Age 53
Tour 28 years
Badge Not available
Incident Details
Cause Duty related illness
Incident Date Thursday, October 18, 2018
Assistant Chief of Police Dennis Vincent died one week after suffering a brain aneurysm while participating in his annual physical fitness test on October 18th, 2018.
He collapsed during a portion of the test and was taken to the University of Utah Hospital where he remained until passing away on October 26th, 2018.
Assistant Chief Vincent had served with the Brigham City Police Department for 24 years and had previously served with the Willard Police Department for four years. He is survived by his wife, four sons, three grandchildren, and three siblings.
Please contact the following agency to send condolences or to obtain funeral arrangements:
Chief of Police Michael Nelsen
Brigham City Police Department
20 North Main Street Suite B
Brigham City, UT 84302
Phone: (435) 734-6650