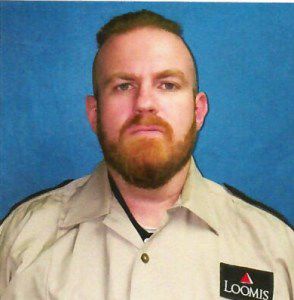 New Orleans LA March 23 2019
A New Orleans armored truck security officer was gunned down during a robbery attempt in 2015 and now the father and son behind the horrific crime have been sentenced to life in prison.
Judge Ivan Lemelle sentenced 25-year-old Jerome Kieffer and his father, 54-year-old Armstead Kieffer, to life in prison for their roles in a 2015 armored car robbery and an attempted armored car robbery in 2017 in which James McBride was killed.
McBride was working as a security guard for Loomis when he was killed.
The attempted robbery took place on May 31, 2017. Loomis employees were servicing an ARM at the Campus Federal Credit Union in the 2200 block of Tulane Avenue when Kieffer, Armstead and Deltoine Scott attempted to rob them at gunpoint.
Gunfire was exchanged and McBride was fatally wounded.
Deltoine Scott reached a plea deal with authorities and was sentenced to 200 months in prison back on Jan. 30, 2019.