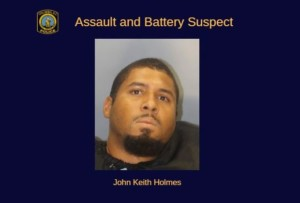 COLUMBIA, S.C. July 11 2019 A sudden shoot-out at a Columbia South Carolina hotel has left a security officer and another man both shot.
Police said that a man, now identified as John Holmes entered the hotel and soon became involved in a confrontation with the security officer.
Holmes then shot the security officer who returned fire and wounded Holmes who now has been charged with 2nd degree assault and battery.
Police say the shooting occurred at the Embassy Suites hotel on Stoneridge Drive, on July 8.
Both the victim and Holmes were transported to an area hospital with non-life-threatening injuries.
Holmes is being held at the Richland County Detention Center.