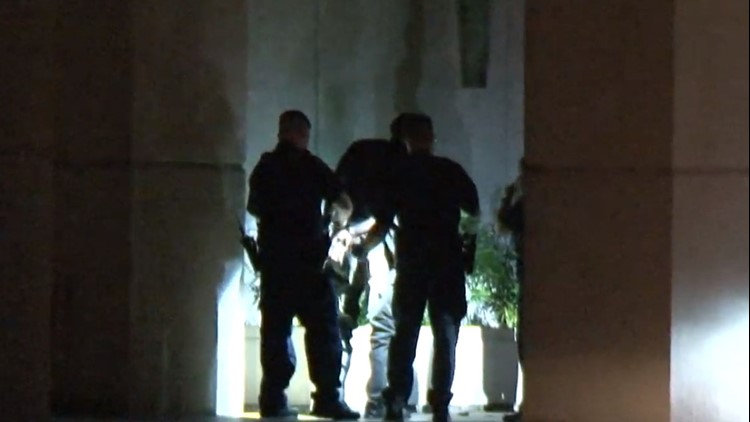 HOUSTON TX May 28 2018  – Police arrested one male suspect and are searching for another after an attempted break-in at the Galleria mall overnight.
According to the Houston Police Department, an officer working an off-duty job as security spotted the two suspects attempting break in the mall on the east end around 1:30 a.m. Monday. The officer yelled at the two, who then tried to flee the scene.
Police said the two suspects headed east toward the 610 West Loop. Police deployed a K-9 unit and were able to track down one of the suspects hiding in some bushes just north of the Dillards department store.
The other suspect remains at large, police said. The two suspects were apparently using a crowbar to try and break into the mall, but it is not clear which store they were targeting.