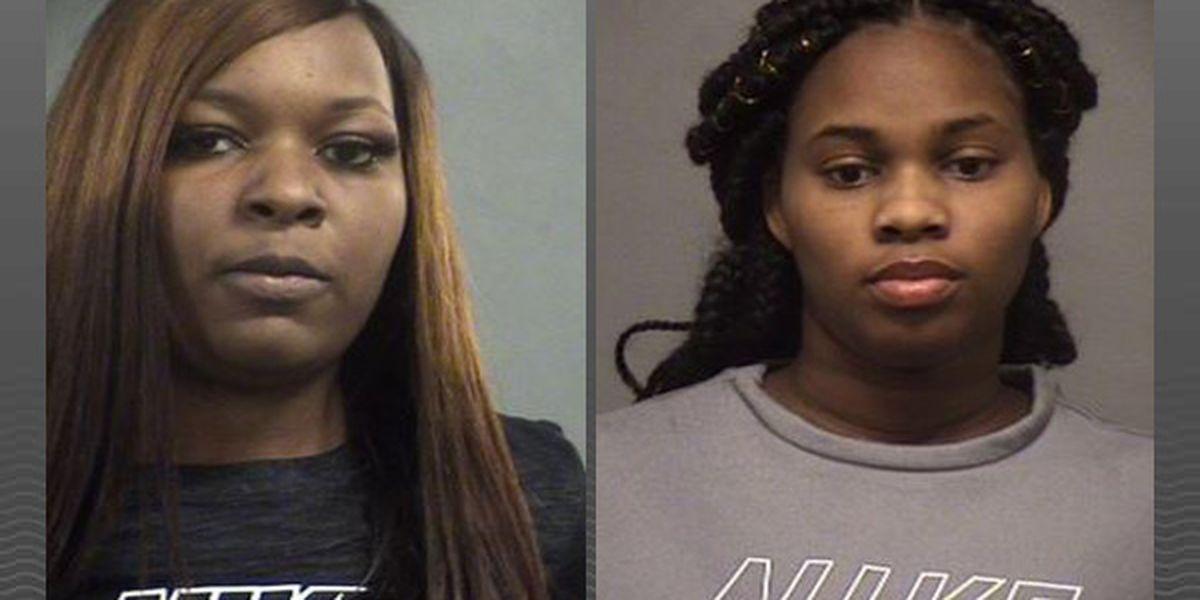 LOUISVILLE, KY March 15 2019 Two women are accused of shoplifting from a local JCPenney store, then hustling off into busy traffic with two small children in their vehicle.
According to their arrest reports, Yakyma Walton and Sharlisa Outlaw stole nearly $2,600 in merchandise from the JCPenney location at Mall St. Matthews.
They had loaded the goods onto a baby stroller, the reports said.
Being pursued by store security, the women ran to the parking garage, then "hurriedly threw subjects 2 children (2 females belonging to Outlaw ages 3 mos and 3 yrs) and stolen merchandise into her auto parked on the 2nd floor of JCPenney parking structure," according to the reports.
The reports also said Outlaw "squealed her tires leaving the parking spot," before she allegedly got into busy traffic and "changed lanes into oncoming traffic at a high rate of speed."
When officers caught up with the vehicle, it was discovered that Outlaw had a suspended license, no insurance and a warrant.
Outlaw faces six charges; Walton faces three counts.
WAVE