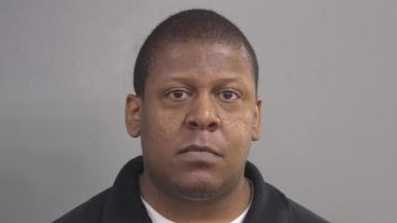 Jefferson County KY Feb 12 2020
A Jefferson County Public Schools employee was arrested after police said he brought a gun onto school property.
Police arrested Jason Smiley, 30, near the VanHoose Education Center after he made a number of threatening statements on Facebook saying that he would "make them pay," among other things.
JCPS spokesperson Renee Murphy said Smiley was an AmeriCorps participant at Frayser Elementary.
According to the arrest report, Smiley had a disagreement over filing paperwork with staff and security.
A witness told police Smiley went to his car, got a gun and stood in the parking lot, claiming he was protesting the district.
Smiley was charged with unlawful possession of a weapon on school property.
He's being held at Metro Corrections and is scheduled to be arraigned Tuesday.