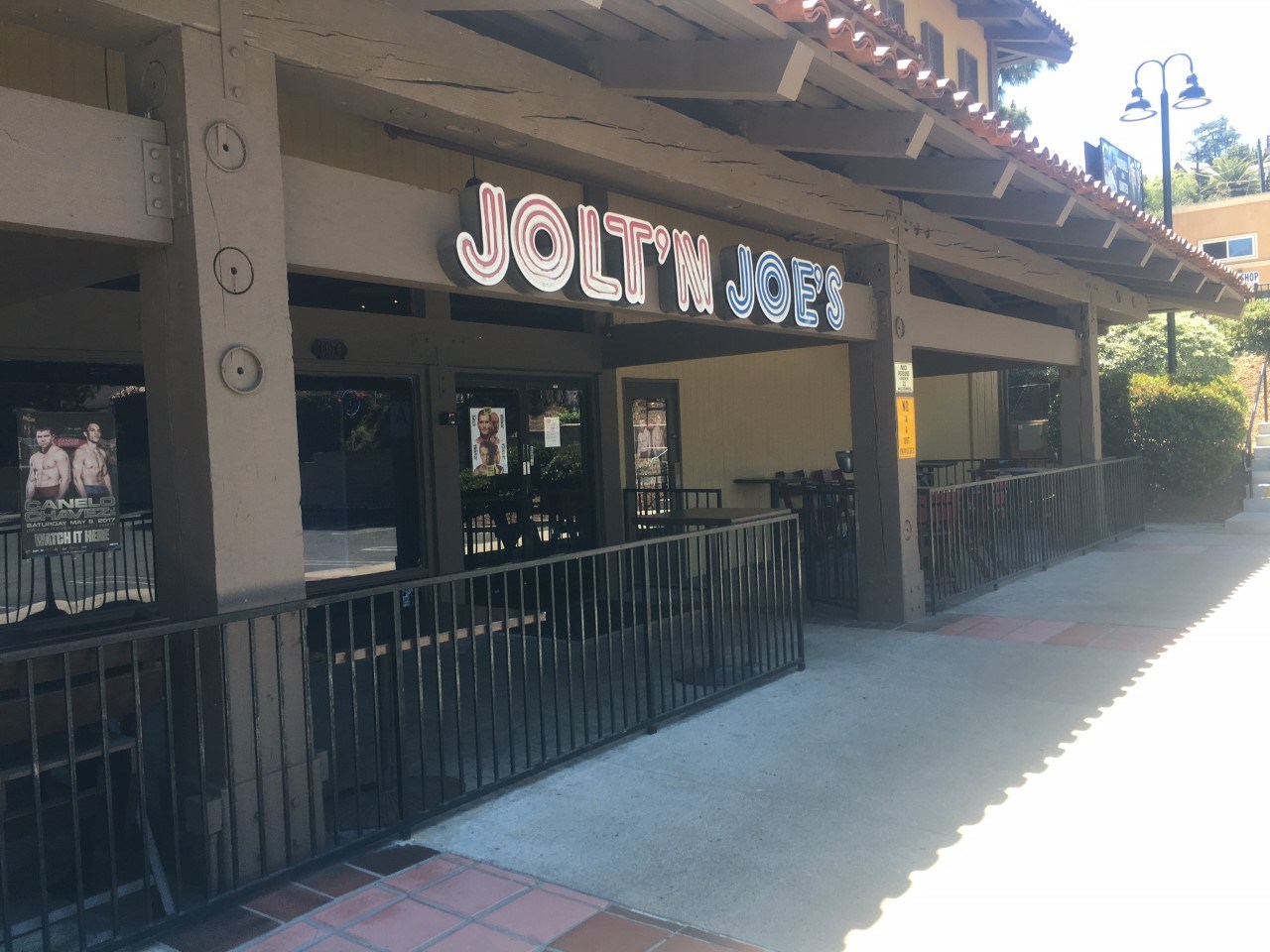 LA MESA CA May 1 2017 A security guard at a La Mesa bar and pool hall was shot during an after-midnight melee Sunday in the parking lot and the gunman escaped, according to police.
Officers responded at 1:35 a.m. to Jolt'n Joe's, 8076 La Mesa Blvd., after receiving several 911 calls about gunfire in the parking lot. Several fights had broken out inside before spilling outside, according to Lt. Chad Bell.
"During a fight outside, an unknown Hispanic male began shooting a handgun toward the front of the bar, hitting several vehicles and injuring one of the bar's security guards," Bell said. "The security guard suffered a non-life threatening gunshot wound to his upper thigh and was transported to a local hospital."
The suspect was described as a Hispanic male with a bald or shaved head, wearing a white polo style shirt.
Police asked witnesses to call them at 619-667-1400.