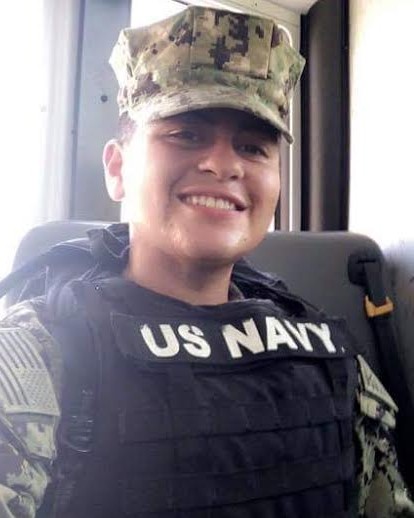 Master-at-Arms Oscar J. Temores
United States Navy Security Forces, U.S. Government
End of Watch Saturday, November 30, 2019
Bio
Age 23
Tour 10 months
Badge Not available
Military Veteran
Incident Details
Cause Vehicular assault
Location Virginia
Weapon Automobile
Offender In custody
Master-at-Arms 3rd Class Oscar Temores was killed when his patrol car was intentionally struck by a vehicle that had run the gate at Joint Expeditionary Base Little Creek-Fort Story in Virginia Beach, Virginia.
The vehicle entered Fort Story at Gate 8 on Atlantic Avenue by driving the wrong way in the outbound lanes at a high rate of speed at 7:35 pm.
Personnel at the gate immediately requested assistance and MA3 Temores began to respond to the scene.
The civilian driver of the vehicle intentionally struck MA3 Temores' patrol car head-on responded to locate the vehicle.
MA3 Temores was transported to Virginia Beach General Hospital where he died a short time later. The subject, who was also injured, was taken into custody.
His motive for entering the base is under investigation.
MA3 Temores had served with the U.S. Navy Security Forces for only 10 months. He is survived by his wife and 2-year-old son.
Please contact the following agency to send condolences or to obtain funeral arrangements:
United States Navy Security Forces
1175 Nider Boulevard
Building 3537
Virginia Beach, VA 23459
Phone: (757) 444-4445