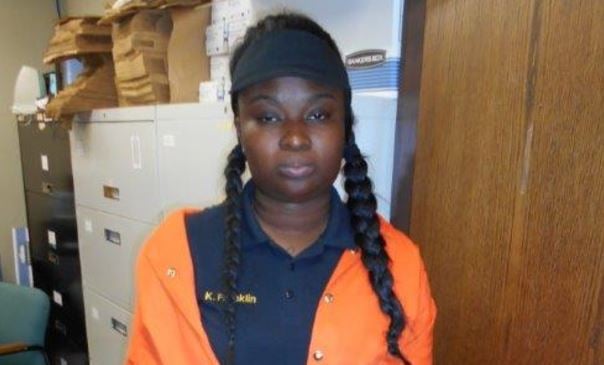 Baton Rouge LA May 29 2017 A shakedown at Louisiana State Penitentiary at Angola this morning resulted in the arrest of a prison employee for allegedly trying to bring contraband into the prison.
Louisiana Department of Corrections investigators were conducting a routine shakedown of 26-year-old Kaelyn D. Franklin of Baton Rouge. She was a corrections officer at Angola, holding the rank of sergeant.
Officers conducting the shake-down allegedly found a package containing 48 tramadol pills, 29 ecstasy pills, 20.2 grams of synthetic marijuana, .7 grams of crystal meth, and cigarette rolling papers.
The drugs were allegedly found inside Franklin's car inside the prison. Corrections officers immediately notified the West Feliciana Parish Sheriff's Office, and deputies booked Franklin with one count each of possession with intent to distribute ecstasy, possession with intent to distribute marijuana, possession with intent to distribute methamphetamine, and possession with intent to distribute tramadol.
During the shakedown, Franklin voluntarily resigned from the Department. She had worked at Angola since August, 29, 2016.
The investigation is still ongoing with inmate arrests expected.