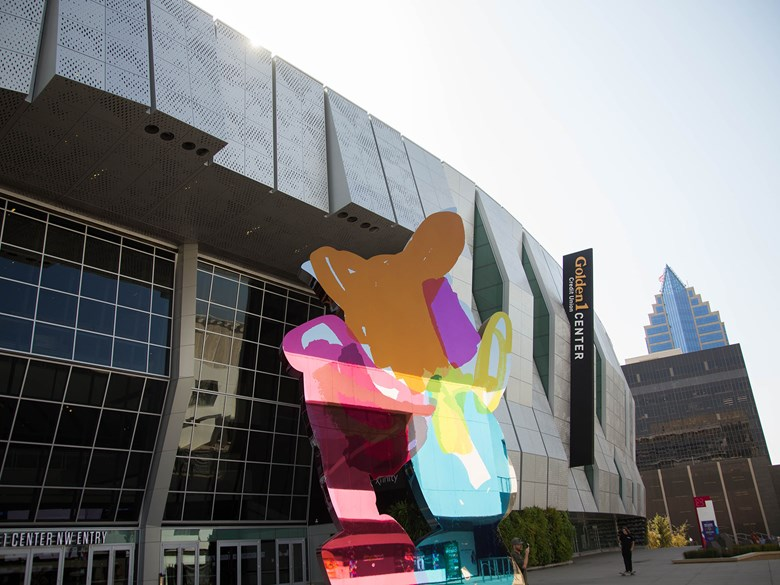 Sacramento CA July 10 2019
A man who trespassed and led private security officers on a chase through the Golden 1 Center last Tuesday morning has died after suffering a medical emergency during the pursuit.
The individual, who the Sacramento County Coroner's Office has identified as a 39-year-old hispanic male, died two days after the incident.
The incident began just before 4 a.m. on July 2, when the man somehow entered the Sacramento Kings arena, setting private security guards on a chase through the facility that culminated "near the visitors locker room," according to police scanner traffic on Broadcastify.
Police responded to the 500 block of David J. Stern Walk around 3:33 a.m. after reports that a man was "behaving erratically, running through the building, ignoring commands from security officers and appeared to be under the influence of an unknown substance," according to the media release.
The Sacramento Police Department says private security guards had already detained and handcuffed the man when police arrived at the arena.
He "became unresponsive" shortly after officers entered the building.
The individual "appeared to be under the influence of an unknown substance," according to the department.
Sacramento Fire Department arrived on the scene at 3:46 a.m., a spokesman said, and transported the man to a nearby hospital.
He was sent to a local hospital with a "medical emergency" and died on July 4.
The Sacramento County Coroner's Office was conducting his autopsy on Monday and did not anticipate a final report for at least three months. The manner of his death is still undetermined, according to Coroner Kimberly Gin.
A spokesperson with the police department said that investigators are looking at the incident, including reviewing footage from the many cameras near the arena and Downtown Commons entertainment district.
A spokesperson for the Kings did not return a request to discuss the man's death.