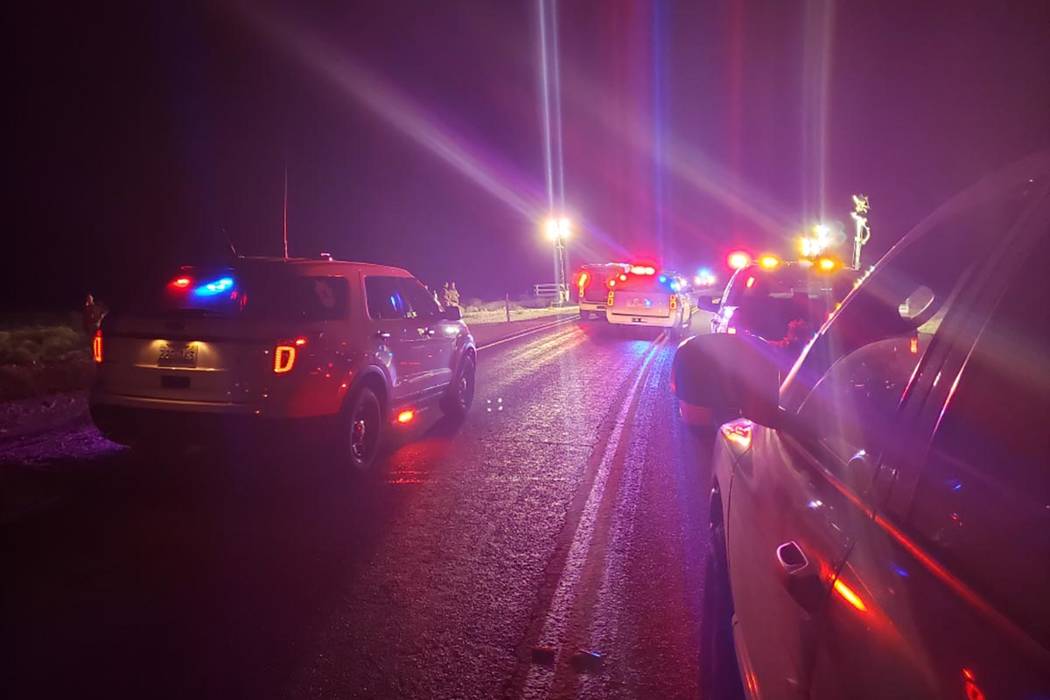 Nye County NV Jan 30 2019 A man is dead at the Nevada National Security Site after after being shot by officers.
According to investigators, an unidentified man failed to stop at the Nevada National Site security gate in Mercury, Nevada around 5:18 p.m. Monday, which is an hour and a half north of Las Vegas.
NNSS Security Protective Force Officers and Nye County Sheriff's Officers pursued the man.
The man then proceeded to drove eight miles past the security gate then came to a stop, exited his car, and approached the officers with a cylindrical object in his hand.
The male suspect refused to comply with verbal commands and was shot by officers after approaching them.
The man died at the scene.
There were no injuries to Protective Force SPOs or Nye County officers and the FBI has been notified of the incident, according to investigators.
This is an ongoing investigation.