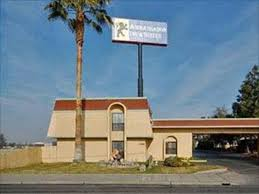 FRESNO, Calif. Aug 24 2019 A police SWAT team standoff ended with a fire at a West Fresno hotel, and a man facing lots of charges.
Fresno police say the ordeal started around 12:30 Wednesday afternoon at the Ambassador Inn  Suites at Olive and Hwy 99.
Police say the man started harassing hotel security and later barricaded himself inside.
SWAT officers arrived and that's when they say he started a fire in his room.
Thankfully, the hotel's sprinkler system put it out fast.
Police says when the room filled with smoke, the man stuck his head out for air, and that's when officers arrested him.
FOX26