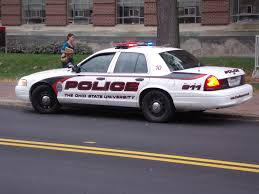 Columbus OH Sept 11 2019
The Ohio State University police announced this week that they are conducting a death investigation on campus.
Police did not state if it was a student or visitor who was found deceased.
Police classified it as  an "unattended" death investigation.
According to police, the death occurred in Wilson Hall.
Police said the death does not represent an ongoing threat to the campus community.
No other information including the identity of the victim or manner of death is available at this time.