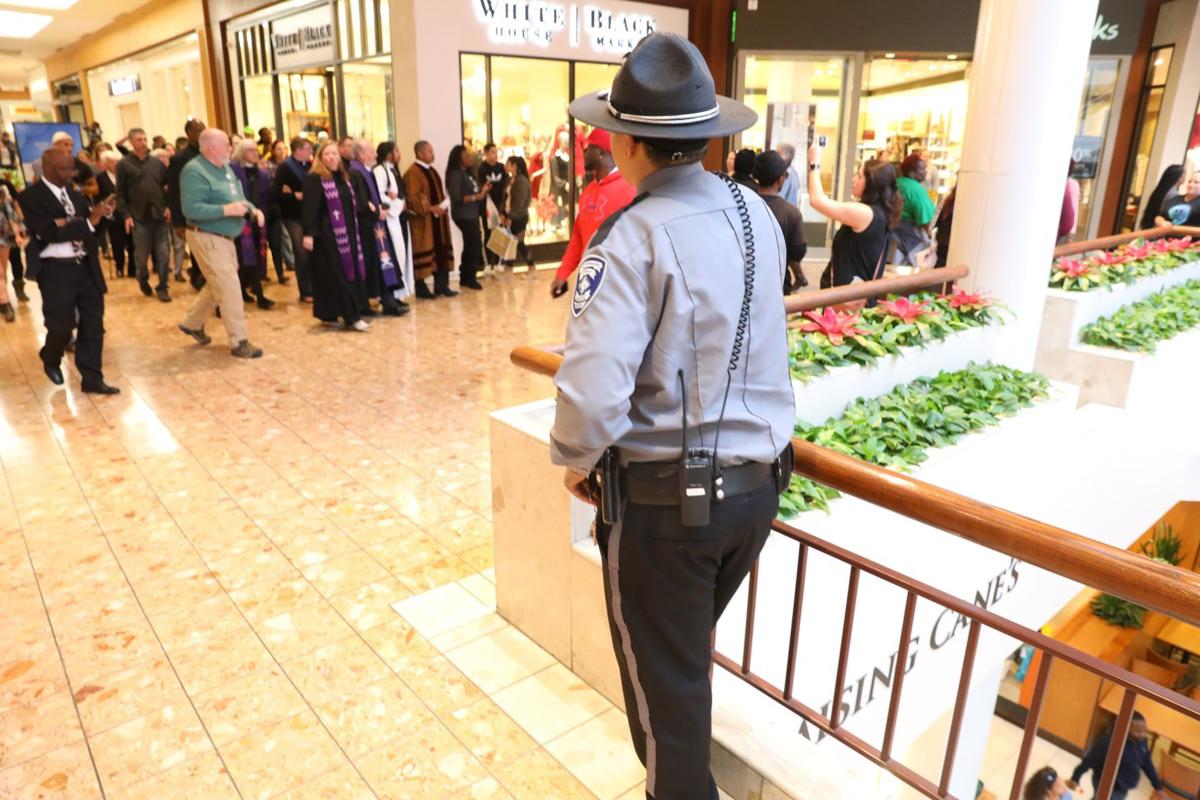 RICHMOND HEIGHTS MO Dec 5 2017  At least 50 people led by clergy protested at the St. Louis Galleria on Sunday.
The protesters chanted "Victory is ours," as they walked peacefully on the first level of the mall about 3:20 p.m. Then they did a lap on the second level and returned to the first level.
Some stores closed, putting down security gates as protesters chanted "No justice, no profit" to the beat of drums. Police and security guards observed, but there were no arrests, as there have been at previous protests at the mall.
The clergy and many of the protesters left shortly before 4 p.m. About a dozen remained and were ordered to leave by police. They eventually left the mall shortly after 4 p.m.
On Nov. 25 the Galleria closed for about half an hour and seven people were arrested during a Black Friday protest.
The protest was part of an economic boycott effort announced in early November by African-American clergy and activists over issues from police treatment of blacks to bank loan practices to infrastructure neglect in the northern part of St. Louis.
The mall was also the site of a protest in late September following the acquittal of a white St. Louis police officer in the shooting of a black drug suspect. That protest ended in more than 20 arrests and generated complaints that police were heavy-handed.