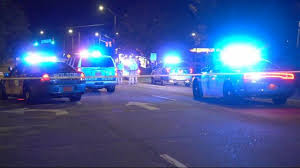 Raleigh NC October 5 2019
Police were called to Rock Quarry Road on Thursday night.
Police believe several shots were fired from a passing vehicle.
A bullet went through a window in a business and hit a security guard in the arm.
His injuries appeared to be minor.
Police do not believe he was the intended target.
They have no suspects and no witnesses to the shooting.
Police say that this incident is still under investigation.