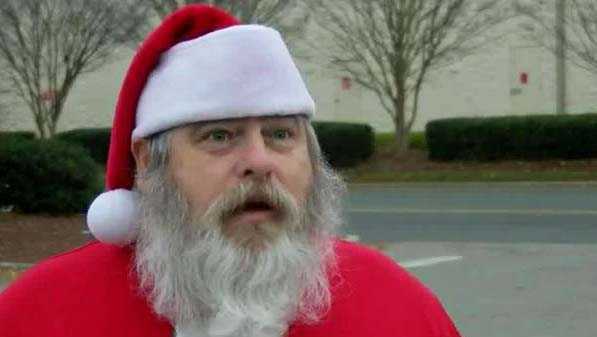 ROCK HILL, S.C. Dec 11 2019
A South Carolina man who dresses and looks like Santa Clause says he was turned away at a mall for fear of confusing children.
Robert Allen told WBTV that he goes everywhere decked out in his signature Santa costume.
But he said he was recently told to leave the Rock Hill Galleria.
He said mall security told him, "'You can't come in here.' I said, 'Why?' 'You look too much like Santa Claus.' I said, 'What, all I want to do is get some lunch," and he told me, 'No,'" said Allen.
This Santa Claus said he wasn't bothering anybody and was eating lunch with his family at the time. A representative for the mall told WBTV they have a strict contract with another Santa they've hired to take pictures with kids now until Christmas, and they're not allowed to have any other Santa look-alikes lingering around.
"I have now found out they've been told to report me to the mall so they could have the security guard escort me out or have me locked up," said Allen.
The mall representative said as long as Allen doesn't show up looking like Santa, he's free to visit the mall.
WBTV