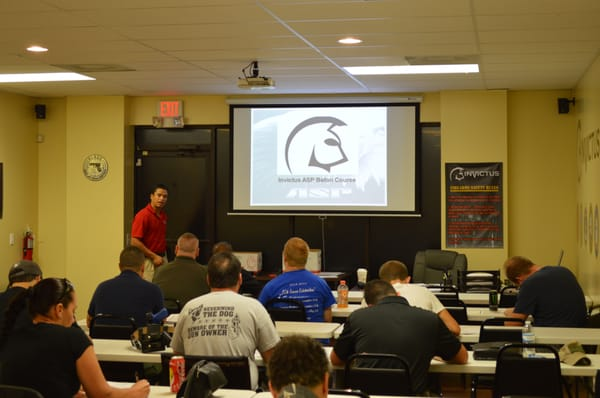 PALM BEACH COUNTY, Fla. Aug 24 2019— A Palm Beach County Sheriff's Office investigation has determined a training program for security guards in county charter schools does not comply with Florida law, according to PBSO and the Marjory Stoneman Douglas Public Safety Commission.
Late Wednesday PBSO put out a summary of its findings and uncovered the following about Invictus, a private training provider in Boca Raton:
The Invictus lead instructor did not have active certification as required by Florida law.
Invictus passed students' firearms qualifications training with scores of 80 percent, when state law requires 85 percent
A total of five students failed the firearms qualification portion of training, all which Invictus documents as passing the firearms qualification.
The training failed to include a nighttime (low light) firearms qualification
The investigation recommended the Invictus School Security Guard Training Program be "discontinued as it fails to meet the statutory required guidelines listed in the Florida State Statutes."
The head of the Marjory Stoneman Douglas Public Safety Commission says Sheriff Bradshaw will start a class for the officers previously trained by Invictus that will begin Aug. 26. In the meantime, sheriff deputies will be put at all the charter schools where Invictus-trained security guards were on campus.
WPTV has reached out to Invictus, but we haven't heard back yet.
wptv