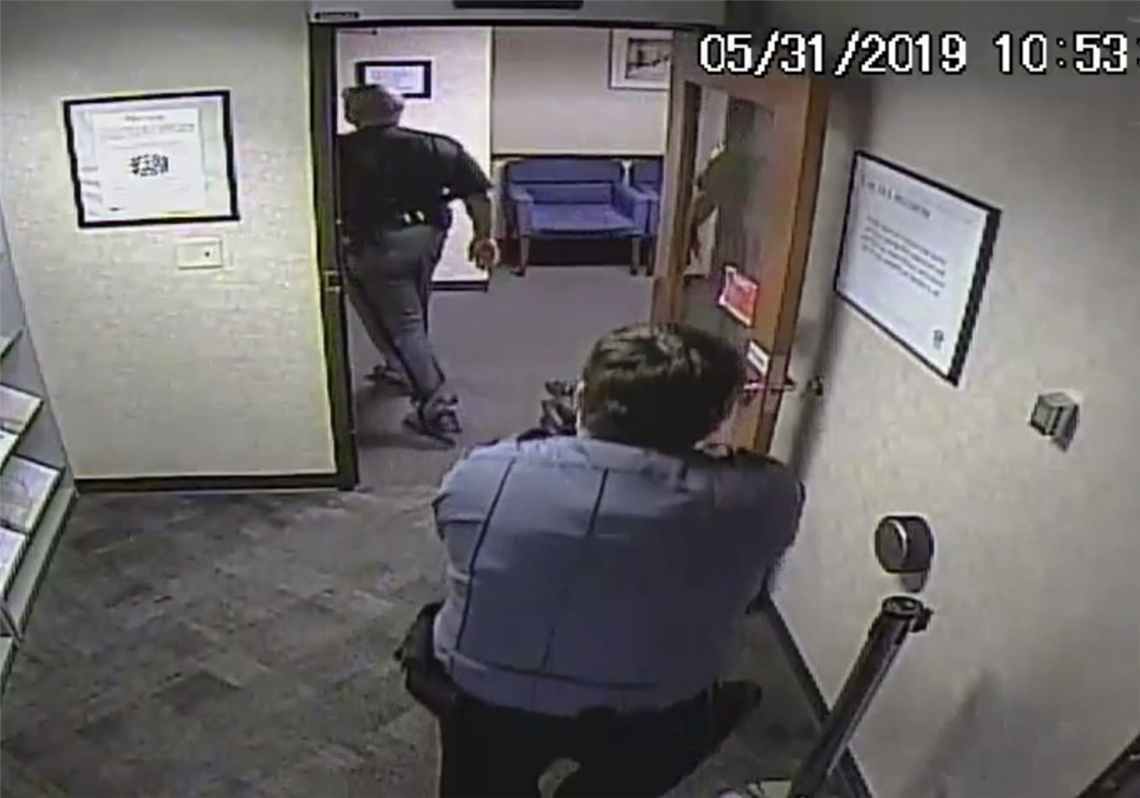 Toledo OH Feb 11 2020 A security guard for the Internal Revenue Service who held a uniformed Lucas County Sheriff's deputy at gunpoint entered a plea deal Monday.
Seth Eklund, 34, pleaded no contest to a reduced charge of simple assault, a first-degree misdemeanor, in Toledo Municipal Court.
Judge Amy Berling found him guilty and sentenced him to six months at the Correction Center of Northwest Ohio — all suspended — and one year on probation.
He had been charged with aggravated menacing after pointing his gun at Alan Gaston on May 31 while the deputy was visiting the IRS office. Mr. Gaston was on duty and in uniform but not on official business.
Anthony McGeorge, Mr. Eklund's defense attorney, declined to comment Monday.
Mr. Eklund told police he was adhering to federal law, which prohibits weapons in federal buildings unless for law enforcement purposes, when he asked Mr. Gaston to remove his gun. He later tried to detain the deputy for "violating my directives," he told police in body worn camera video obtained by The Blade.
Mr. Gaston also has filed a lawsuit, claiming Mr. Eklund discriminated against him based on his race and that the encounter caused extreme distress that has prevented him from returning to work.
Mr. Eklund's employers, Paragon Systems Inc. and Praetorian Shield Inc., also are named in the suit.