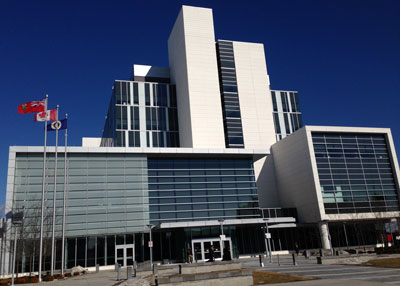 OSHAWA, Ont. June 29 2017 — Police say a security officer is facing charges following a number of thefts from the courthouse where he worked.
Durham regional police say they began investigating after receiving several reports of items being stolen from secure areas at the courthouse in Oshawa, Ont.
Investigators say the incidents occurred in April, May and June of this year.
They say a suspect was identified and arrested earlier this week.
A 21-year-old Ajax, Ont., man is charged with seven counts of theft under $5,000.