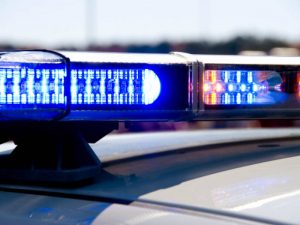 Amherst NY November 8 2018
A Detroit man accused of being the getaway driver for a robbery at an Amherst jewelry store has been arrested and charged, according to the U.S. Attorney's Office.
Prosecutors Tuesday said Davonta Hill, 23, was charged with conspiracy to commit Hobbs Act robbery and having committed Hobbs Act robbery.
The Hobbs Act is a federal law criminalizing robbery or extortion.
According to prosecutors handing the case, Hill was allegedly part of a group of five men who took part in a Feb. 2 robbery of a Reeds-Jenss jewelry store at 4001 Maple Road. The group was alleged to have stolen $400,000 worth of watches from the store and for allegedly having damaged $100,000 in merchandise after using a hammer to smash a showcase containing the items.
On Feb. 14, Hill was identified by police in Strongsville, Ohio, as the alleged driver in an attempted jewelry store robbery in Cuyahoga County, Ohio.
Following Hill's arrest, the Strongsville Police Department contacted Amherst Police on the suspicion that the two incidents were connected, according to the U.S Attorney's Office.
Prosecutors said Amherst Police detectives recovered high-quality surveillance video from the Reeds-Jenss store incident that showed one of the individuals allegedly bore a strong resemblance to Hill.