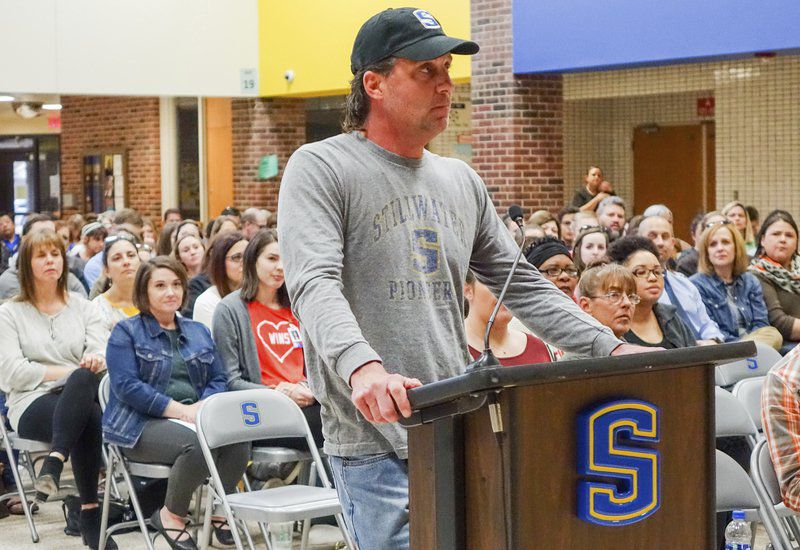 Stillwater OK April 24 2018 Mike Gundy's promise to help secure Stillwater schools is now complete.
Gundy, Oklahoma State University's football coach, spoke at a Stillwater Public Schools Board of Education meeting in March saying he would help fund security officers at Stillwater schools. Gundy's actions came in wake of the school shooting in Parkland, Florida.
The Board of Education accepted Gundy's gift during an April 10 meeting.
The Payne County Board of Commissioners passed the agreement between the Payne County Sheriff's Department and Stillwater Public Schools on Monday morning. It was the last legislative hurdle for Gundy's donation. A Sheriff's Deputy will be stationed at the seven Stillwater public schools that do not already have a school resource officer. The contract runs through the end of the school year, or 24 days.
There are discussions about providing security at Stillwater schools during the next school year, but nothing is set.
One of the other items on the agenda was discussion of a possible burn ban. Thanks to rain most of the day Saturday, Stillwater has received 1.52 inches of rain in the past seven days, according to the Oklahoma Mesonet.
"I don't think that's going to be necessary," said District 2 Commissioner Chris Reding in reference to needing a county-wide burn ban.
The Commissioners also passed a resolution to allow the Oklahoma Department of Transportation to enter into a contract agreement to start work on Stillwater Creek Bridge.