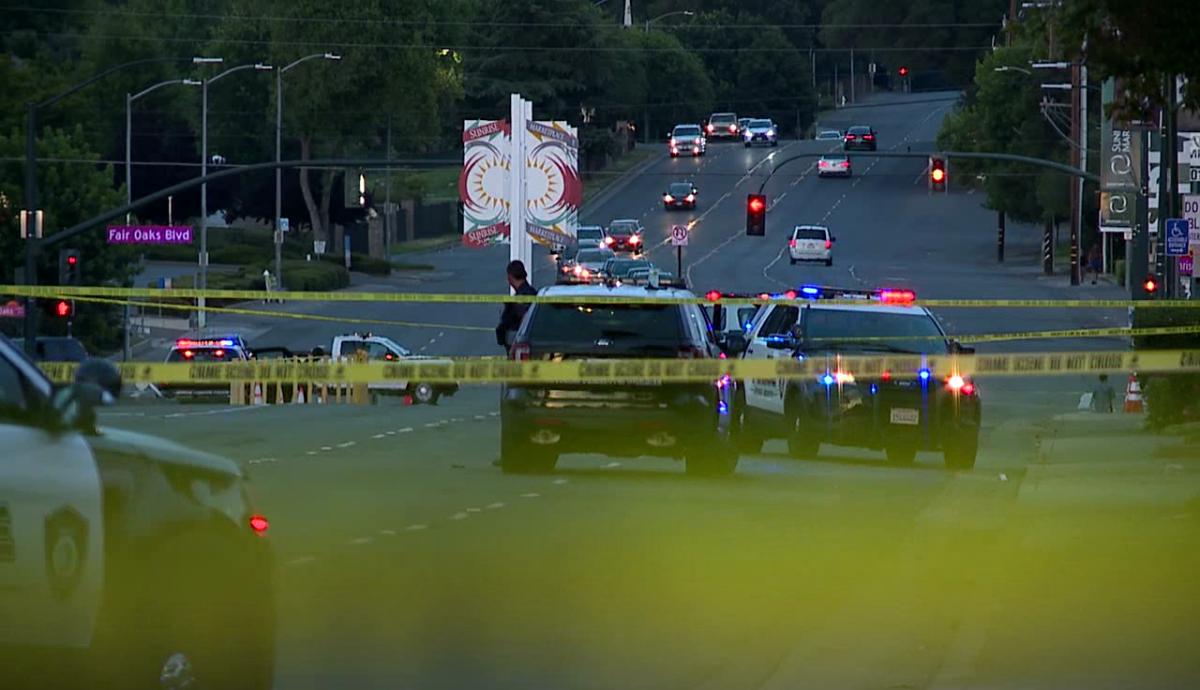 CITRUS HEIGHTS CA July 11 2019 — Police say an armed suspect was killed Tuesday night after firing at a K-9 and an officer near Sunrise Mall in Citrus Heights.
Gunfire rang out around 7:30 p.m. as officers responded to reports of a man with a gun in the Sunrise Mall parking lot, according to the Citrus Heights Police Department.
Officers returned fire as the armed suspect began shooting at them in the area of Greenback Lane and Arcadia Drive. He later died at the scene. Police have not identified him.
The police department says the K-9 was grazed in the face and is being treated by a veterinarian. The K-9 is expected to make a full recovery.
A bullet flew through an officer's shirt but that officer was not wounded.
At one point, a bullet hit a car driving by the scene, according to witness Andrew Forsythe. It went through the windshield, nearly hitting the woman behind the wheel.
"It had passed through, went right by her head, caught a little bit of her hair in her seat, put a hole inside of her headrest and went right by her child's seat rest as well," Forsythe explained.
Greenback Lane from Sunrise Boulevard to Fair Oaks Boulevard wass blocked off, along with Arcadia Drive for several hours.
The area reopened around 6:40 a.m. Wednesday.
Security staff at Sunrise Mall said the mall was not evacuated during the incident.
FOX 40