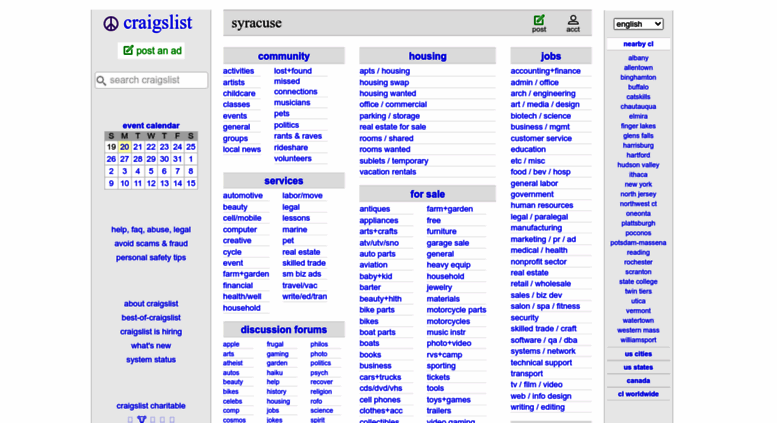 SYRACUSE, N.Y. June 10 2019 New York State Police say a man was arrested Saturday for posting a threatening ad to Craigslist.
The advertisement was reported as the individual threatening to kill employees of the city of Syracuse's St. Joseph's Hospital, state police say.
Authorities say they made immediate contact with the hospital's security personnel to alert them of the investigation.
On Monday, the Bureau of Criminal Investigation with the help of the Craigslist Legal Department identified and located where the post originated.
State police say 38-year-old Daniel Bradley from Syracuse was arrested and was charged with the making of a terroristic threat, a class D felony.
Police say Bradley was taken to the Onondaga County Justice Center where he is awaiting further arraignments
Authorities say investigators determined the threat as being non-credible.
The Craigslist post was reported to the New York State Police by two concerned citizens who viewed the ad.
The investigation also was assisted by the State Police Counter Terrorism Intelligence Unit, the Syracuse Police Department, and St. Joseph's Security and Administration.
WBNG