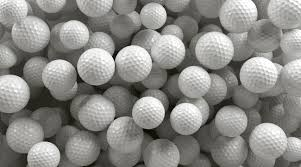 Bryan TX May 18 2019 A Bryan police officer finding a pickup with no license plates on the city's west side Tuesday night led to the arrest of the driver on charges that includes stealing 1,404 golf balls from the driving range at Traditions golf course.
According to the arrest report, the pickup was towing a trailer with a newer model golf cart that had wet spray paint.
 Officers determined the pickup was missing.
But the owner, from Fort Worth, did not want to report it as stolen.
And there was no record of the golf cart or the trailer being stolen.
The driver, 43 year old Shane Mix of Joshua TX. is also being held on warrants from Tarrant, Denton, and Travis counties and the city of Frisco on charges that include failing to register as a sex offender and theft.
The value of the stolen golf balls was estimated at $3,500 dollars.