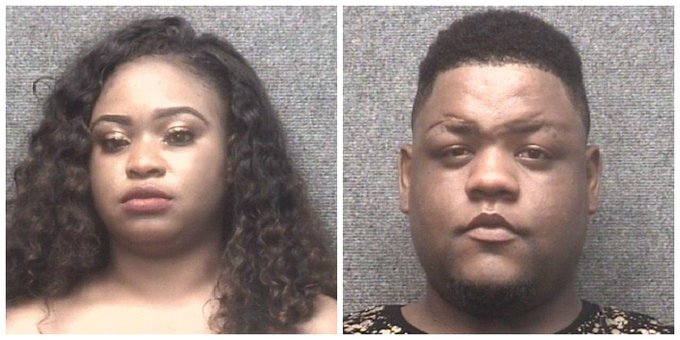 MYRTLE BEACH, S.C August 11 2019 Two people were ultimately arrested and charged following a fight at a Myrtle Beach club involving dozens of people.
According to a report from the Myrtle Beach Police Department, officers were called to Donny's Saloon, located at 1213 3rd Ave. South, before 6:30 a.m. Wednesday. When they arrived, they saw "multiple groups of people" who were fighting in the parking lot and club security trying to break them up.
The officers stepped in to try and help security break up the crowds, which were in excess of 40 people, the report stated. Additional officers were requested due to the size of the fight.
At one point, a man was being kicked on the ground by several people who ran away when they saw law enforcement, according to police.
One woman, identified as 27-year-old Candice Hall, was seen pushing and shoving multiple people while arguing with another man, the report stated. Police tried to detain her, and the woman allegedly physically resisted and ignored repeated commands to place her hands behind her back.
Hall was eventually placed under arrest for resisting arrest, according to the police report and online MBPD records.
Another man was seen pushing and shoving others while also yelling vulgarities in what appeared to be an attempt to "incite violence" from another person, the report stated.
That man, 27-year-old Marlon Leon, was arrested and charged with disorderly conduct, police records show.
WMBF