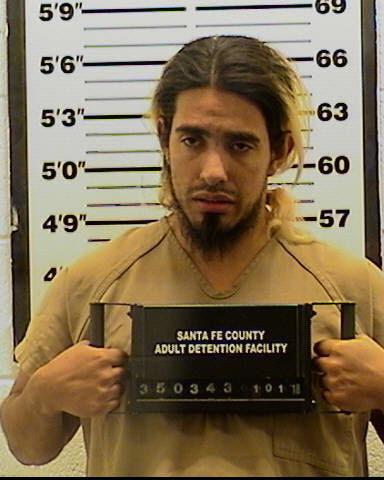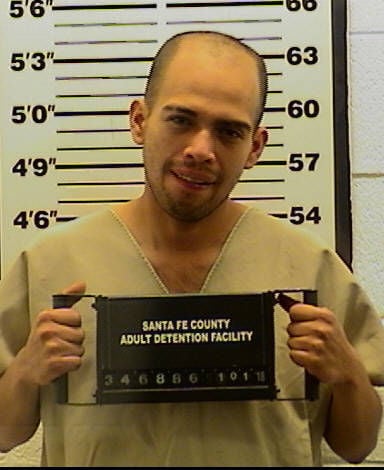 Santa Fe NM Jan 3 2018 Police charged two Santa Fe men Monday with stealing four company vehicles from the Santa Fe University of Art and Design campus.
Police say Robert Noedel and Nestor Rodriguez, both 26, managed to drive at least three of the four vehicles off the campus during the night before a college security guard noticed one of the vehicles in question on a neighboring street and called police.
Officers responded and spotted Rodriguez driving one of the vehicles in the nearby neighborhood off Rancho Siringo Road and Rancho Siringo Drive shortly after 1 a.m. Monday. One of those officers spotted another campus vehicle, which they said was driven by Noedel, parked in an unusual position on the campus at the same time.
Noedel abandoned the vehicle and led police on a brief foot chase before he was captured in the neighborhood without further incident, said Capt. Adam Gallegos of the Santa Fe Police Department.
Gallegos said the arrest of the suspects and recovery of the four vehicles was a result of "good old fashioned police work … and the work ethic of our patrol officers."
Police later recovered the other two vehicles — one at the Super 8 motel on Cerrillos Road and one at the Tuscany at St. Francis apartment complex on Miguel Chavez Road.
Gallegos said one of the two suspects told police that a man had shown up at a party they were attending at the Super 8 and started handing out keys to the vehicles, saying, "If you want to go for a joyride, go for it."
Police booked the two men into the Santa Fe County jail, where they were being held without bond pending an appearance before a judge, which, Gallegos said, would not happen until at least Tuesday.
Online court records indicate Noedel has had numerous run-ins with the law going back some seven years, including charges of battery on a peace officer, resisting or evading arrest, burglary and possession of a controlled substance. He pleaded guilty to some of the charges, while others were dismissed by a prosecutor.
In March, Rodriguez was charged with receiving or transferring stolen motor vehicles, but the case was dismissed because of a lack of prosecution.
The arts college, housed on the site of the former College of Santa Fe campus, is heading into its final semester of operation. Earlier this year, leaders of the Santa Fe University of Art and Design and its parent company, Laureate Education Inc., announced they would close the school in May 2018 because of financial challenges and declining enrollment. Fewer than 100 students are expected to return to finish out the year once the college resumes classes in mid-January.
SantaFeNewMexico.com