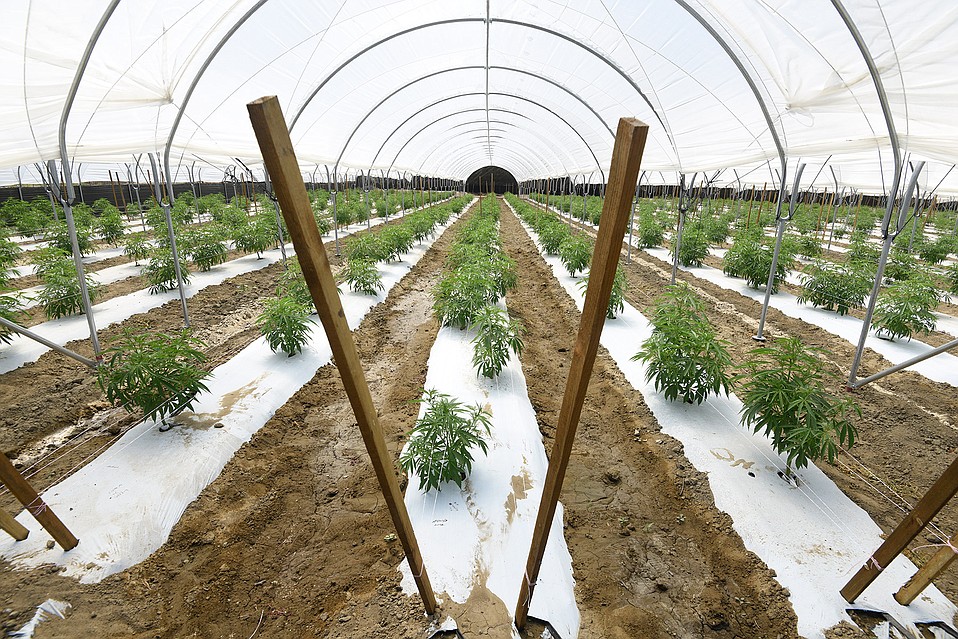 CARPINTERIA, Calif. Aug 31 2018 – Two people were arrested Wednesday morning following an attempted robbery at a marijuana cultivation facility near Carpinteria.
Santa Barbara County Sheriff's deputies were called out to 1530 Casitas Pass Road just before 6:30 a.m. This is just outside of the city limits.
Employees at the cultivation facility told deputies that a group of people had "broken into the grounds and sprayed one of the employees with pepper spray," said the Sheriff's Office.
Authorities say the suspects drove away in a white U-Haul van with Arizona license plates. Deputies and California Highway Patrol officers eventually located the U-Haul van heading southbound on U.S. Highway 101. The vehicle was pulled over in the area near the Victoria Avenue in Ventura and its two occupants, later identified from the Los Angeles area, were arrested.
Authorities recovered pepper spray from inside the van during a vehicle search.
"At this point we don't know if these are the same suspects that committed a crime back in June. But it was serious in nature and they fled. They held a security guard at gunpoint, "said Sheriff's Public Information Officer Kelly Hoover.
Sheriff's investigators believe more suspects were involved in the attempted robbery. The Sheriff's Office says it will not be releasing more details in the case at this time citing an ongoing investigation.
Still, neighbors are worried.
 "I think all of us along here would be threatened if you had somebody running from the law they are going to get into the first place they are going to get in.  I don't know which that would be but I am sure they can get into any place they want if they wanted to," said Roberta Germanetti,  a 50 year resident who lives across the street.
She remembers the street nearby with fewer cars, and the ranches mainly producing flowers and avocados.
"You think you are living in a quiet neighborhood and suddenly you are hearing armed bandits and it is actually across the street from me and I don't like it," she said.
The Sheriff's department says it is also very concerned.  "We definitely care about how the citizens feel in Carpinteria. It is not easy to have a business like this (nearby) that is being targeted where you have suspects coming from Los Angeles County," said Hoover.
Some residents say they are going to bring their complaints back to the City Council in Carpinteria and the  Santa Barbara County Board of Supervisors.