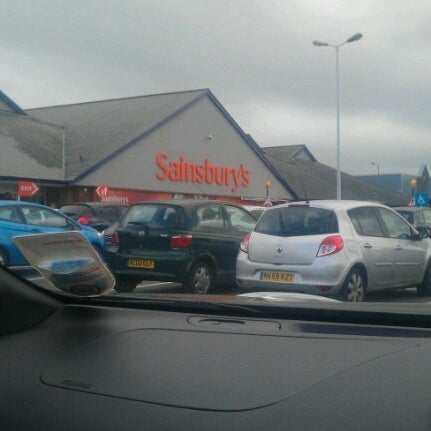 Durham UK April 10 2018 A serial shoplifter lashed out with a purse containing a small kitchen knife when challenged by a store security guard, a court heard.
Suspicions were aroused when a member of staff at Sainsbury's at the Arnison Centre, in Durham, recognised Donna Louise Sullivan, known as a prolific shop thief, in the premises, shortly before 5pm on February 22.
Durham Crown Court heard she was spotted in the electrical department, where she was seen placing a DVD player into a carrier bag.
She then placed a television set into her trolley and moved to the next aisle, where she removed the security tags.
Sullivan then made to leave the store, pushing the trolley, and she was followed out by a security guard, who saw her with her purse in her hand.
Victoria Lamballe, prosecuting, said when the guard moved to place his hand on her arm to try to usher her back to the store, Sullivan lashed out violently with the hand containing the purse.
The guard put his hand up to shield his face, and, assisted by a colleague, managed to shepherd her back to the shop premises.
It was only then that the guard realised he had a half-inch bloodied puncture wound to the hand used to fend of the blow.
Miss Lamballe said he initially thought he must have been bitten, but she stated she would not bite him, and declared that she had a peeling knife, in the purse.
Police arrived and arrested Sullivan, recovering a three-and-a-half-inch bladed knife from the purse.
Sullivan admitted stealing the items, but said she had the knife for protection, and added that the security guard should not have touched her.
The guard had to seek medical attention for the puncture wound amid initial uncertainty if he had been infected.
Sullivan, 37, of Thistle Road, Thorney Close, Sunderland, admitted theft, assault causing actual bodily harm and possessing an offensive weapon .
She was said to have 58 convictions for 114 offences, 62 of them for shop theft., for which hse has served previous prison sentences.
Vic Laffey, mitigating, said although by her own admission she has an extensive history of shoplifting, she only has one previous offences on her record for violence.
He added that she suffered domestic violence, from an ex-partner, at that time.
Jailing her for 16 weeks, Recorder Eric Elliott told Sullivan she has, "an appalling record" and added that she "effectively" attacked the store employee, who was only going about his job.