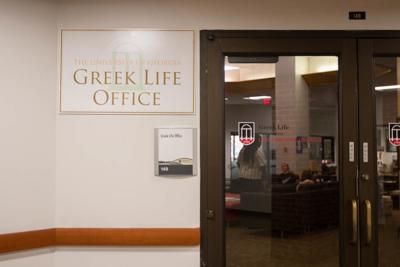 Athens GA Sept 11 2019
The University of Georgia employee who stole more than $1.3 million from student organizations over the past decade killed herself on June 20.
Lasina Evans shot herself in her car at the Tate Center Pay Lot near Gate 10 of Sanford Stadium on the morning of June 20. She was taken to Piedmont Athens Regional Medical Center, where she died.
Evans, who was 46 at the time of her death, worked as an administrative assistant in UGA's Greek Life Office. According to the findings of UGA's Internal Auditing Division, the theft of funds held by student organizations was enabled by a lack of oversight from Greek Life Director Claudia Shamp and her subordinate Elizabeth Pittard.
Shamp, who retired on Aug. 23 as Pittard resigned, told police she had been the GLO Director since 1996, according to UGA Police Department reports.
The stolen funds were held by the UGA Interfraternity Council, UGA Panhellenic Council and UGA Miracle, a student-run philanthropic organization that benefits Children's Healthcare of Atlanta.
Evans "had almost complete control over all financial activity" without "oversight or independent review of these activities" in the Greek Life Office, according to an Aug. 1 malfeasance report produced by UGA IAD.
According to an earlier malfeasance report produced on July 29, Shamp "fully relied on and trusted" Evans to "handle all financial matters pertaining to GLO and the organizations overseen by GLO."
The report states that the student organizations had accounts with Synovus Bank, where Evans "developed a working relationship with employees at the bank, which she leveraged to subvert controls in order to gain access to accounts and change operating controls for the purpose of directing funds to her personal use."
The funds were stolen with checks payable to Evans, unauthorized ATM and bank counter withdrawals, as well as debit card purchases.
Police reports indicate that Shamp hired Evans in 2000 to help run the GLO and manage "all of the financial accounts that were handled through the Greek Life Office."
Evans regularly played the lottery — the Georgia Lottery informed police that since 2009, Evans had made 51 claims to the Lottery Commission totaling more than $102,000.
redandblack.com