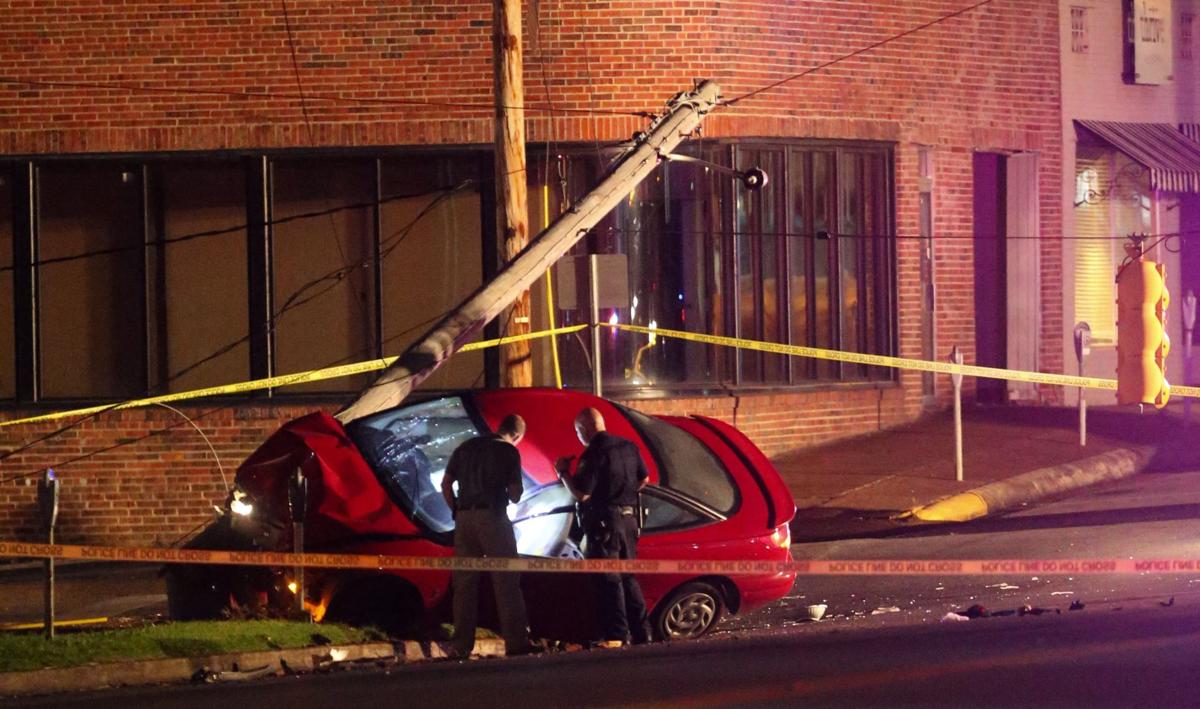 FLORENCE AL July 9 2017— A woman was shot this morning after she was accused of trying to run over a University of North Alabama campus police officer.
Officials said the incident was reported just before 3 a.m. and occurred in a parking lot at the intersection of Irvine Street and Pine Street, across from Norton Auditorium. Authorities said the woman then drove away, south on Pine Street, before crashing at the intersection of Pine Street and College Street.
The vehicle ended up on its side after she crashed into a utility pole in front of Tower Loans, which knocked out the traffic signal at the intersection.
What appeared to be bullet holes could be seen in the car.
"It happened right in front of one of our officers, who was heading to UNA on an agency assist call," said Florence police Lt. Brad Holmes.
He said an officer was able to get the woman out of the vehicle and start first aid until paramedics could arrive and transport her to ECM.
The condition of the woman, who officials said was not a UNA student, was unknown.
Her name and the name of the UNA officer involved were not immediately available.
The investigation continued this morning, resulting in the closing of portions of several streets. Irvine Street was still closed at 7:30 a.m. from Pine Street to Cedar Street. A section of Pine Street was closed from Tennessee Street to Alabama Street. Other streets in the area had reopened.
Authorities said motorists should take alternate routes to detour around any closed roads.
Holmes would not go into details other than to say that Florence police officers are at the scene assisting the State Bureau of Investigation at the request of UNA police. He said SBI will lead the investigation.
All information will be released from UNA or SBI.
Times Daily