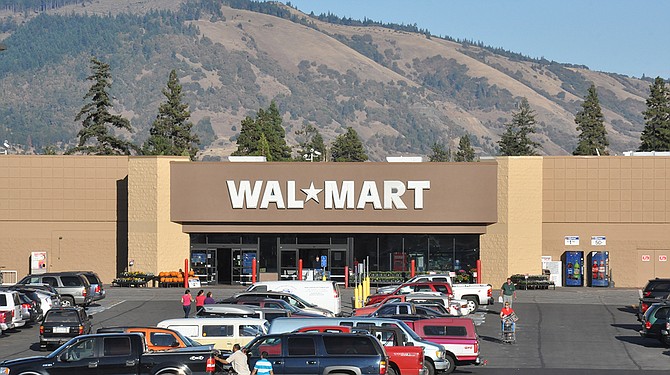 HOOD RIVER, Ore. May 1 2017– An Oregon man accused of shoplifting from Walmart died after falling off a cliff while trying to elude authorities, police said.
The incident took place Sunday, according to OregonLive. Edwin Charge Jr., 20, and two accomplices were accused of stealing items at a Hood River Walmart.
Police were called and the two accomplices were arrested, but Charge ran from the scene, according to the police account.
Charge crossed an interstate that is adjacent to a bluff.
Police said they did not pursue the suspect because of the dangerous terrain, according to OregonLive.
A Union Pacific railroad employee found Charge's body Monday.
KIRO7