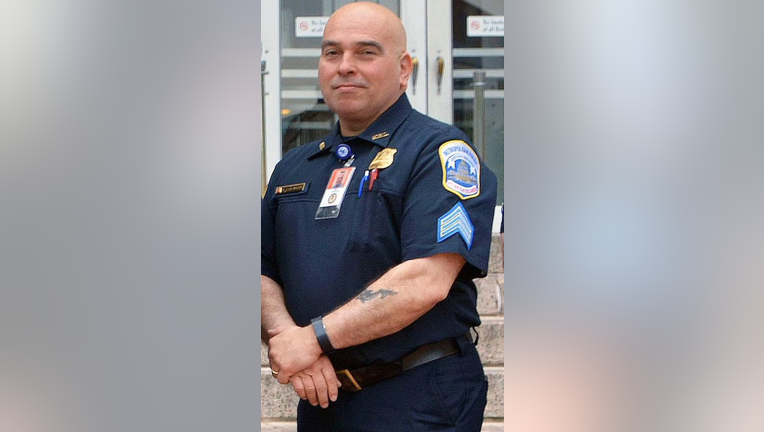 Washington DC April 8 2020
A D.C. police officer died Monday after suffering a medical emergency while on duty, the police department said.
The emergency was not related to covid-19, the disease caused by the novel coronavirus, according to the department.
The officer was a 23-year veteran of the Metropolitan Police Department, police said.
"Our hearts are heavy this evening as we mourn the loss of a beloved husband, father, friend and MPD member," Police Chief Peter Newsham said in a statement.
"We grieve with the officer's family but also find strength knowing he made a positive impact on others," the statement said.
The department did not name the officer, citing privacy concerns.
But the union that represents D.C. officers issued a statement on Twitter around the same time of the police statement in which the union reported the death of Sgt. Mark Eckenrode, of the court liaison division.
The union said Eckenrode was survived by a wife and three children.