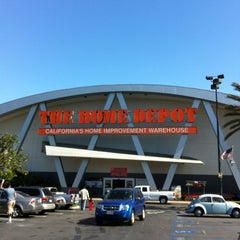 Costa Mesa CA May 31 2017 Store security tracked a man at a Home Depot store in Costa Mesa on Saturday as he was acting suspicious and was seen shoplifting.
When home Depot loss prevention stopped the man, he began fighting and scuffling with the security staff.
Costa Mesa police were called to The Home Depot at 2300 S. Harbor Blvd. at 6:48 p.m. on a report that a man was trying to leave the store with merchandise that hadn't been paid for, said Costa Mesa police spokeswoman Roxi Fyad.
Fyad said the man punched a store security officer before a passerby helped detain him.
Paul Frank Brazer, 53, of Fountain Valley was arrested and booked into Orange County Jail with bail set at $65,000, according to jail records.
He has been charged with robbery.