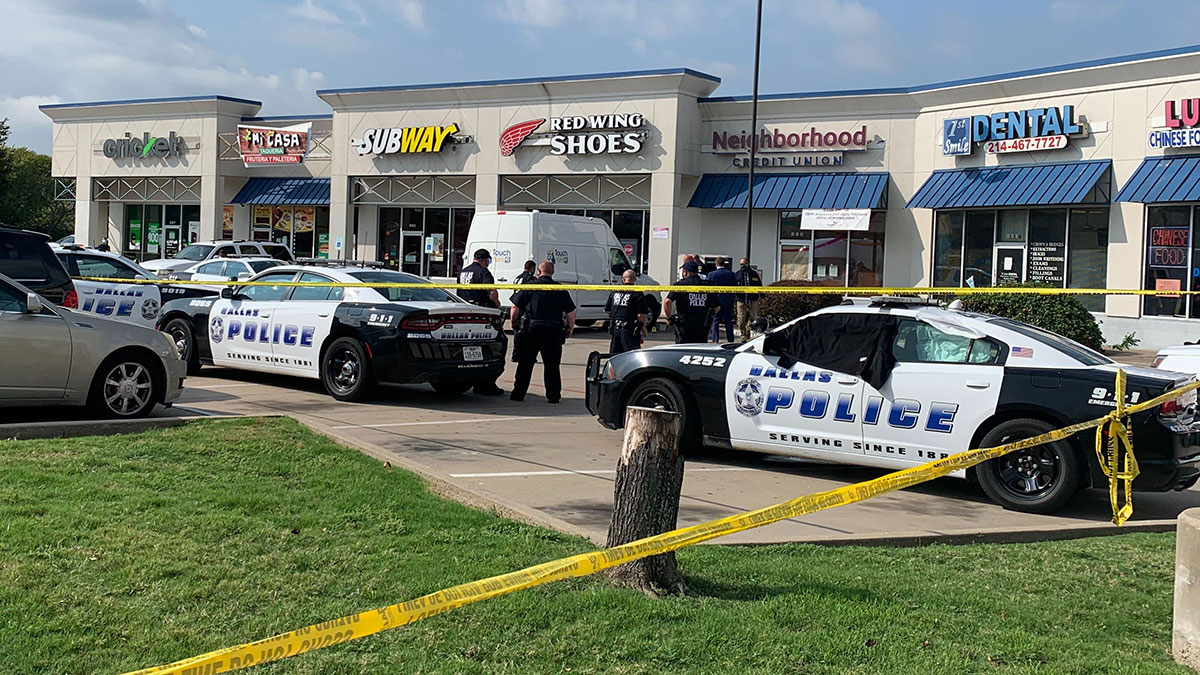 Dallas TX Sept 15 2020
Dallas police and the FBI are investigating the fatal shooting of a security guard who was shot and killed during an apparent robbery outside a credit union in Cockrell Hill Monday morning.
Witnesses told police a security officer was servicing an ATM outside the Neighborhood Credit Union at 1515 N. Cockrell Hill Road when he was approached by a man with a rifle at about 8:50 a.m. who police said "demanded property."
The armed man then shot the security guard at least one time.
According to Sgt. Warren Mitchell with the Dallas Police Department, officers arrived to find a man wearing a security officer's uniform on the ground suffering from an apparent gunshot wound.
The security officer was taken to a nearby hospital where he later died. The identity of the guard will be released after the family has been notified of the death.
A second security officer at the scene was not injured.
Mitchell said after the shooting the armed robber was seen loading duffle bags into a sedan being driven by a woman. Police did not say how much money was believed to be in the bags.
A description of the shooter, who remains at large, has not yet been provided by police.
From Texas Sky Ranger it appears the investigation is centered around an armored van parked in front of the credit union. According to branding on the van, the servicing company is Touch Point 21, a Garland-based company providing "ATM, armored car, and cash automation services and solutions to banks and credit unions throughout Texas and Oklahoma."
Investigators with the Dallas FBI and Dallas police were seen examining the van for clues and gathering other evidence in the area.
On their website, the Neighborhood Credit Union said their branch, which did not have a night drop or a drive-through, was temporarily closed since March due to COVID-19.