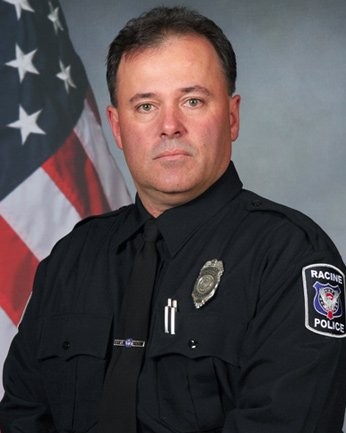 Patrol Officer John D. Hetland
Racine Police Department, Wisconsin
End of Watch Monday, June 17, 2019
Bio
Age 49
Tour 24 years
Badge 1928
Incident Details
Cause Gunfire
Weapon Gun; Unknown type
Offender At large
Patrol Officer John Hetland was shot and killed while intervening in an armed robbery while off duty at 9:40 pm.
He observed the robbery occurring outside of a bar at 1936 Lathrop Avenue and took immediate action to intervene. The subject opened fire on him, fatally wounding him. The subject fled the scene and remains at large.
Officer Hetland had served with the Racine Police Department for 24 years. He is survived by his two children and parents.
Please contact the following agency to send condolences or to obtain funeral arrangements:
Chief of Police Art Howell
Racine Police Department
730 Center Street
Racine, WI 53403
Phone: (262) 635-7700