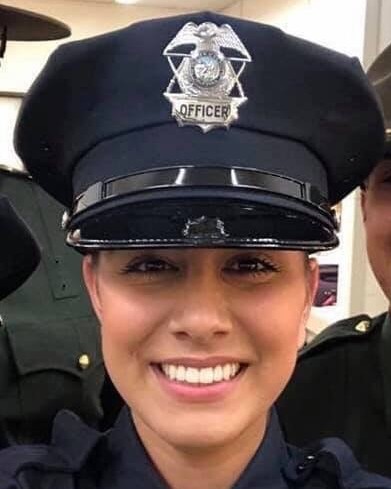 Police Officer Natalie Corona
Davis Police Department, California
End of Watch Thursday, January 10, 2019
Bio
Age 22
Tour 7 months
Badge Not available
Incident Details
Cause Gunfire
Weapon Gun; Unknown type
Offender Committed suicide accident investigation
Police Officer Natalie Corona was shot and killed after responding to a report of a three-car vehicle crash near the intersection of 5th and D streets.
As Officer Corona was conducting an investigation at the collision scene, one of the persons involved opened fire, striking Officer Corona.
Officer Corona was transported to UC Davis Medical Center, where she died from her wounds.
The subject fled into a nearby home and committed suicide.
Officer Corona started her career with the Davis Police Department in 2016 as a part-time volunteer Community Service Officer.
In 2018 she attended the Police Academy and graduated in July and completed her field training three weeks prior to the incident. She is survived by her parents. Her father had recently retired from the Colusa County Sheriff's Office.
Please contact the following agency to send condolences or to obtain funeral arrangements:
Chief of Police Darren Pytel
Davis Police Department
2600 5th Street
Davis, CA 95616
Phone: (530) 747-5405