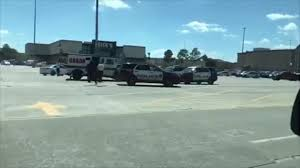 HOUSTON, Texas June 10 2019 An armored truck security officer making a delivery at a Houston shopping center has been shot during an attempted robbery.
Houston police say that at around 2:30 pm, Saturday, an armed man approached the security officer at the Willowbrook Mall and something happened to cause the robber to shoot the security officer. Police say they are not sure exactly what caused the shooting.
Houston Police set up a perimeter and searched the area for the suspect.
According to HPD, the suspect shot the truck's armored guard in the arm.
Authorities believe there was only one suspect involved, but no one has been taken into custody at this time.