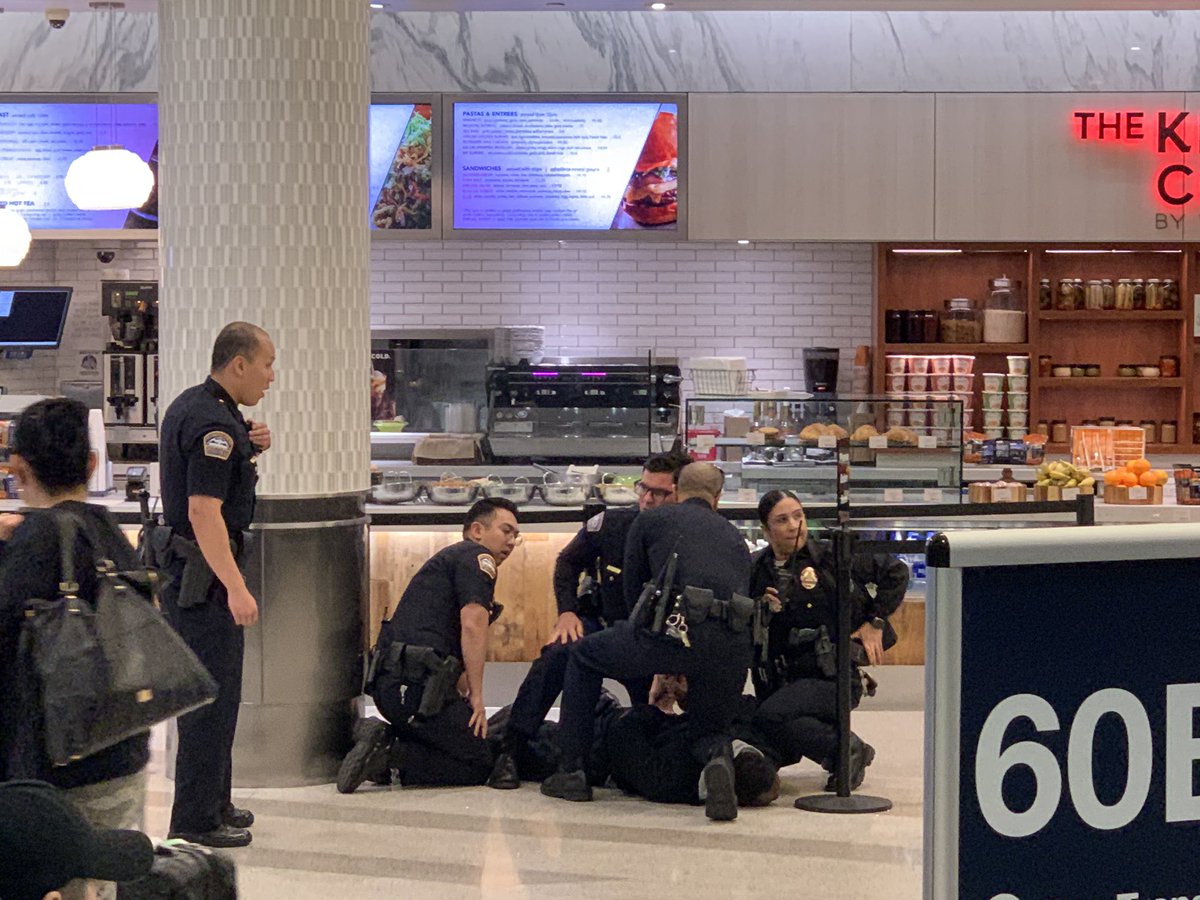 LOS ANGELES CA Jan 21 2020 A person being disorderly and refusing to leave the airport was arrested Monday according to LAX airport officials.
The person was taken into custody after a disturbance at Los Angeles International Airport caused a brief panic among some travelers, officials say.
The person who police took into custody was not armed and no flights were delayed, according to airport officials.
But during the incident, some people reported the man was jogging through the terminal and shouting about someone else having a gun.
Police found this to be false and said that no one was found to be armed.
Some travelers sought to hide or shelter in place during the incident until it was cleared up and police had the man in custody.
Airport police tweeted: "#LAXPD officers responded to a trespassing call at Terminal 6. One subject is in custody and no weapon was found."
One person was hurt in the incident.