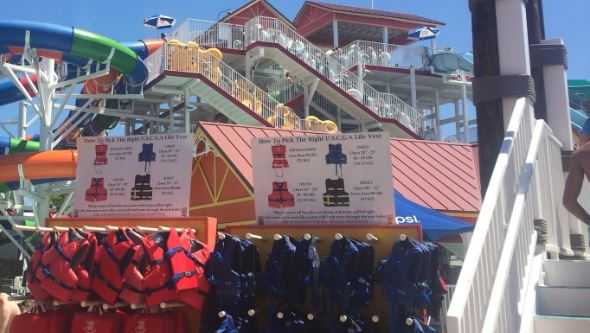 ROSEVILLE, Calif. May 30 2018
Seven men were arrested and accused of inappropriately touching young girls on Memorial Day at Golfland Sunsplash water park in Roseville, police said.
Sunsplash officials received reports of several men touching girls on Monday, Roseville police said.
Witness statements, in conjunction with Sunsplash security personnel, led officers to have probable cause to arrest the seven men on multiple charges, according to investigators.
It appears the men knew each other and worked in a "coordinated effort to inappropriately touch several female juveniles," officers said.
The seven men were booked on charges of committing lewd and lascivious acts with children under the age of 14 and conspiracy to commit a crime, police said. Their names have not been released by the police department.
"This is a unique investigation — these individuals might not have been caught if these young victims hadn't reported the incident to on-site security," the department said in a Facebook statement.
Sunsplash officials released the following statement:
"We at Roseville Golfland Sunsplash take allegations of this nature very seriously. We are committed to providing a safe environment for all of our patrons. We contacted the authorities immediately and will fully cooperate with law enforcement agencies investigating this matter. We are unable to discuss any details involving any ongoing investigations."
No additional details have been released.
KCRA