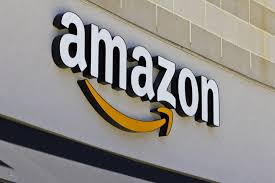 Seattle WA May 30 2019 Amazon has chosen two unionized contractors to handle security at its campuses in Seattle and nationally.
Security Industry Specialists (SIS), the contractor that has provided security at Amazon's Seattle headquarters since 2012, was the subject of employee complaints and a union organizing campaign. SIS is preparing to lay off 1,066 workers, according to a notice Wednesday morning from the Washington Employment Security Department.
Amazon chose Allied Universal and Securitas after rebidding its security services contract earlier this year.
"All employees of the current security vendor will have the opportunity to apply to the new vendors," an Amazon spokesperson said.
The SIS layoff appears to include most or all of the company's staff that serves Amazon, but SIS president Tom Seltz said the company "continues to do business with Amazon, including in the Seattle region, and will continue operating in Seattle even after this transition."
Organizers at Service Employees International Union (SEIU) Local 6 lauded Amazon's move. SEIU recently stepped up a unionization campaign focused on SIS with demonstrations at a May Day rally and last week outside Amazon's annual shareholder meeting.
"We think it's a great step in the right direction to finally get this announcement after so many years of organizing and fighting to bring good union jobs to the Amazon campus," said the union's director of external organizing, Greg Ramirez.
Amazon said union status is not a factor in its vendor selection criteria. It sought security vendors "that can scale with us," and bases its vendor decisions on service quality. "Today we contract with multiple security providers that have both union and non-union employees," the Amazon spokesperson said.
The move back to union security contractors in Seattle comes against a backdrop of increasing focus on Amazon by organized labor nationally and in Europe.
Ramirez said Allied Universal will provide security services for Amazon's Seattle headquarters, which has grown substantially in the years since SIS won the work. Amazon has more than 45,000 employees in Seattle, spread across dozens of buildings in South Lake Union and the Denny Triangle.
Securitas, meanwhile, will provide services to Amazon in other North American cities, Ramirez said.
Both companies are signatories to the union's master agreement, he added.
seattle times