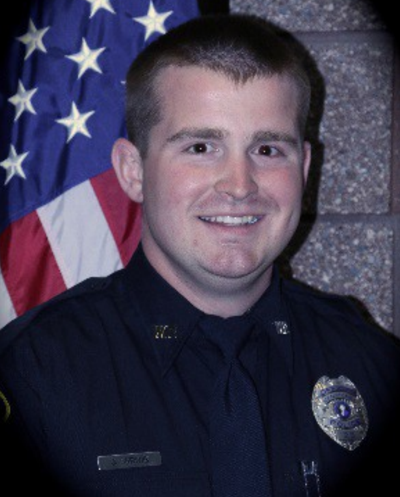 MANSON WA Aug 11 2019 – An East Wenatchee police officer has been charged with Theft in the 3rd Degree following an incident which occurred on July 26 at the Mill Bay Casino in Manson.
According to charging documents obtained by iFIBER ONE News from Chelan County District Court, Deputy Adam Musgrove of the Chelan County Sheriff's Office testified in his incident statement that he had been summoned to the location to trespass a patron, identified as Joey Johanson, from the premises.
After responding to his initial detail, Musgrove states he was then approached by casino security agents who told him Johanson was at the establishment with another man who had allegedly stolen a wallet. The agents said they attempted to stop the man from leaving the scene, but that he walked out of the building and out of sight across the parking lot before they could engage him.
Deputy Musgrove, along with two other deputies who arrived on scene in support, questioned the wife of Johanson and learned the identity of the alleged thief as being Josh Virnig, an officer with the East Wenatchee Police Department.
The deputies were then shown surveillance images of Virnig by casino staff which clearly displayed him walk "over to a female who had her back to him" at a gaming table, reach "into the victim's purse, grab the wallet out and open it up." The video then shows Virnig being caught in the act by the victim and her mother who pushed him away before he fled the scene.
Contact information for Virnig was obtained via Rivercom dispatch and Deputy Musgrove was able to establish a meeting with him a short time later at the Don Morse Park RV camp, where he interviewed Virnig.
Musgrove states that Virnig did not deny his actions as seen in the surveillance footage but said his intention was not to steal the wallet and that he was just "playing around." Musgrove also reports Virnig stated that he knew the women involved in the alleged theft, something Johanson had denied during questioning. Musgrove's report also indicated "the strong odor of intoxicants" on Virnig during the interview.
Virnig was placed under arrest but was not transported to jail. He was issued a criminal citation for Theft in the 3rd Degree and released.
The alleged victim was later contacted by Musgrove who gave a full statement and indicated she was interested in pursuing charges against Virnig.
A subsequent statement from the East Wenatchee Police Department said that Virnig has been placed on paid administrative leave pending an investigation by his own department.
Virnig is scheduled to make an initial appearance in Chelan County District Court on Aug. 14.
ifiberone