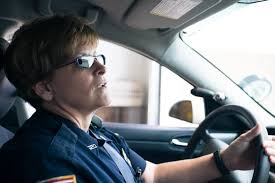 GOTHENBURG, Neb. June 10 2019
A Gothenburg police officer was found dead after an apparent murder-suicide Saturday night, according to Dawson County Attorney Elizabeth Waterman.
Around 9 p.m. Saturday, Nebraska State Patrol officers were dispatched to Officer Jill McCandless' home.
A family member called for help after the bodies of Officer McCandless, 53, and her husband, Jeff McCandless, 52.
The Nebraska State Patrol is leading the investigation, with help from the Gothenburg Police Department and the Dawson County Sheriff's Office.
No other information has been released.