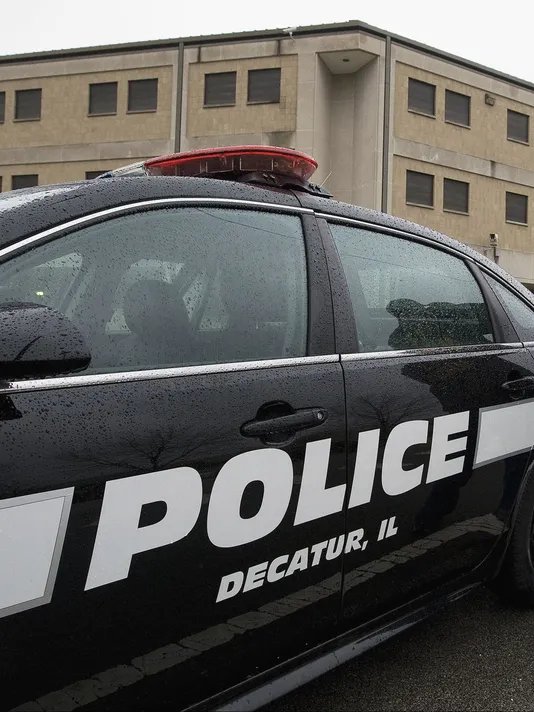 DECATUR IL Jan 31 2019 — Police said a skating rink employee who got into a face-to-face confrontation with an off-duty officer working security at the rink was arrested after being subdued with a jolt from a stun gun.
A sworn Decatur police affidavit from officer Lorne Sturdivant said the incident happened about 9:15 p.m. Friday at Krazy Skate, 3710 Greenswitch Road.
Sturdivant said he was working security at the rink and wearing a sweatshirt emblazoned with the words "POLICE" in bold letters on the front, back and on both sleeves. He described removing two juveniles who had been involved in a verbal confrontation when a rink employee, age 18, chose to let one of the juveniles return.
Sturdivant stood in the doorway and told the employee that the juvenile was not allowed back in the building.
"(The employee) became irate, he told me he wasn't afraid of me and that I need to move out of his way," Sturdivant said in the affidavit. "When I didn't move, he stood directly in front of me and he began pointing his finger at my face … he then made contact with my face, with his finger, as he pointed it at me."
Sturdivant informed the man he was then under arrest, and he described the man as struggling while he and a fellow off-duty officer tried to secure him.
"I had to drive stun him to get him to stop fighting against our efforts to arrest him," Sturdivant said. "He was finally taken into custody without further incident."
A drive stun is the use of a stun gun to deliver a jolt of disabling discomfort by making contact with a person without actually launching the stun gun's probes.
The employee was booked on preliminary charges of aggravated battery to a police officer and resisting arrest, which are subject to review by the Macon County State's Attorney's Office. He is free after posting $5,000 bond.
A spokesman for Krazy Skate said Monday the business had no comment about the incident.
Herald-Review.com